Hurry up! Only
7

items left in stock.
Do you find it difficult to bend, lift, or pull on every day tasks?
Are you missing out on daily activities and fun because of Upper and Lower Back Pain?
Are you fed up with spending money on endless massages and medications that either help a little or not at all?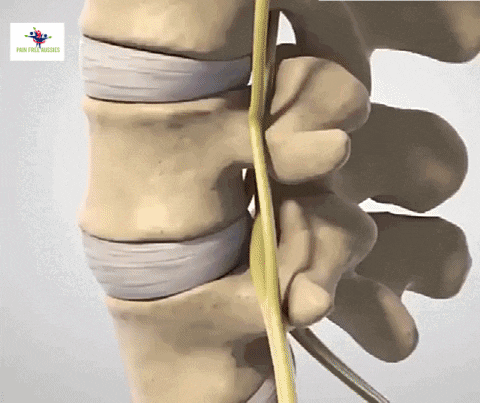 Introducing Australia's leading No. #1 Pain Free Decompression Belt that helps reset your spine and reduce the pain caused by poor alignment and other injuries. Our Pain Free Decompression Belt increases circulation and helps to give you immediate & lasting relief from herniated discs, sciatica, and other back discomforts.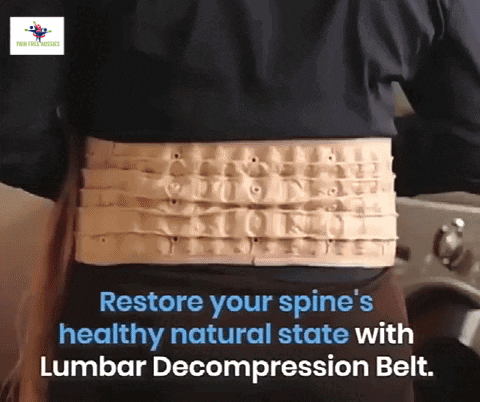 How Does It Work?
The Pain Free Decompression Belt works by providing clinical grade traction and decompression therapy, which helps lift your upper body, unload the weight of the lower back and allow the muscles to relax. After inflating with air, the Pain Free Decompression Belt stretches and supports the lumbar spine and gives you the ability to bend, pull and lift anything you want.


Our Pain Free Decompression Belt supports and stabilizes the lower back, helps hold your midsection together and as well as supports and stabilizes your spine and muscles, all at the same time. It will not only help reduce the strain and pain on your back but also helps improve your posture.
 
KEY BENEFITS
✔️ No Pills, No Appointments & Long-Lasting Back Pain Relief
✔️ Helps Relieving Pain From Lumbar Disc, Sciatica & Scoliosis
✔️ Supports Muscular Weakness & Body Posture
✔️ Reduce Back Pain & Upper hip Pain
✔️ No More Backaches & Wasting Money on Massages
✔️ Enjoy Normal Life of Bending, Pulling & Lifting in Everyday Chores
✔️ Comes with an Adjustable Extension Belt for all Waist Sizes Up to 49 Inches
✔️ Elevates Lumbar & Cervical Pain 
✔️ Improves Strength Growth & Overall Health
✔️ Tested for Guaranteed Comfort
✔️ 30 Days Money Back Guarantee
✔️ Instant, Portable & Machine Washable

SPECIFICATIONS:

Our Belts are made of Premium-Quality Cotton. 
The Pain Free Decompression Belt provides both traction and physical decompression, which makes it easy to use and extremely effective.
The length of the traction belt is 47.2 inches; the width before Inflation is 5.1 inches; after Inflation, the Width is 7.9 inches; while the length of the extension belt is 9.8 inches.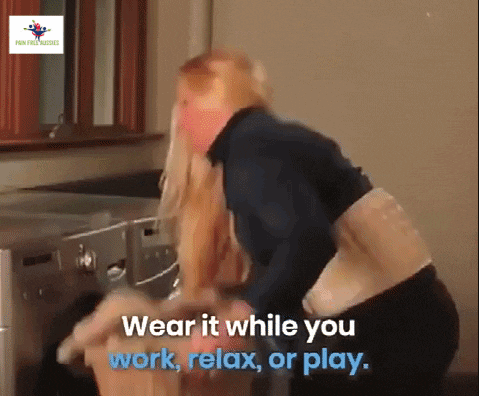 Package:

 1 x Lumbar Traction belt
 1 x Hand pump
 1 x Extension belt
 1 x Use manual
MONEY-BACK GUARANTEE

100% Satisfaction Guarantee! Improve your posture, strengthen your back and relieve rigidity with a 30-day full money-back guarantee. That is how confident we are since 12,000+ other customers have used and benefited from our Pain Free Decompression Belt. 
Is delivery free?
- Yes
All of our deliveries are FAST and FREE and are expected to come within 7-14 business days.
We know you are excited to receive your new item from Pain Free Aussies, and we are too! That is why we do everything we can to ensure the delivery is completed as fast as possible so that you get your items fast.
How long till I get my item from Pain Free Aussies?
All orders are shipped within 24-72 hours or purchase, ensuring that you receive your items as soon as possible. Your tracking number will be attached once your order has been dispatched and it may take up to 2-3 business days for the tracking system to update once the order has been shipped.

You will receive your order usually within 7-14 business days of placing your order, it is largely dependent on how fast Aus Post, Toll and Aramex are since their enterprise is experiencing large volumes of package delivery due to Covid-19. Still, 95% of our customers have been receiving their orders with in 5-10 working days.