Secure and trusted checkout with
Hurry up! Only
8

items left in stock.
Do you want to track your health, lose weight, or get in shape but do not know where to begin?
Do you someone in the family who needs to set medication reminders and encouragement to maintain an active lifestyle?
Are you looking for an ideal present for your significant other, which can be very helpful in providing detailed information about his health state?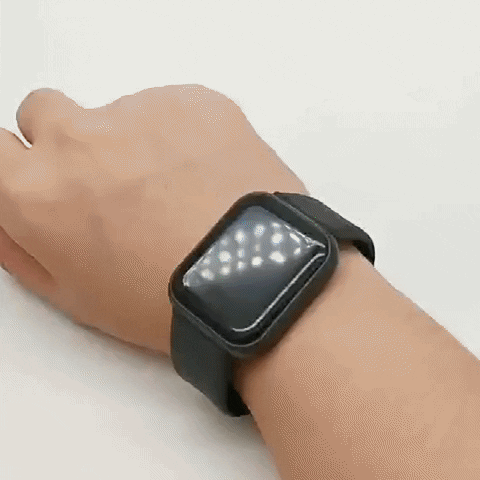 Monitor your steps, heart rate, and diet with Health Watch. Our Health Watch helps to track everything about your health while promoting your mental and physical health. It has a sophisticated look, multi-function, and smart features to keep your health on track.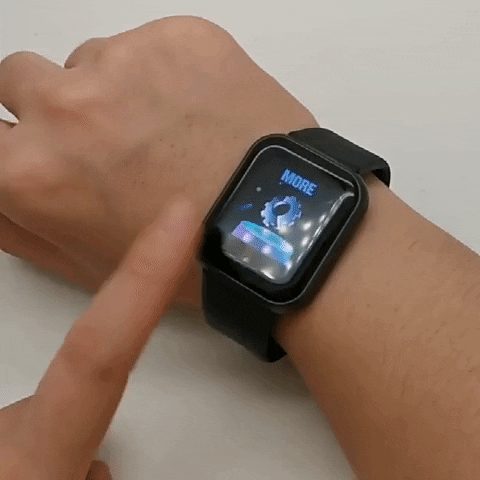 Our Health Watch acts as a personal trainer and a daily assistant. It also has different smart features such as a touchscreen, messages, calls, Bluetooth, and GPS. Our Health Watch makes it easier to personalize your health data and track your diet and calorie intake. With our Health Watch, you do not need to buy different health devices like a pedometer and oximeter.


Key Benefits:
✔️ Improves your Well-Being by Giving you Access to Different Apps Designed for your Health Conditions
✔️ Promotes Physical & Mental Health by Allowing you to Track your Diet & Calorie Intake
✔️ Makes it Easier for you to Set your Medication Reminders & Even Personalized your Healthcare Data
✔️ Saves you Time & Money from Buying Different Health Devices
✔️ Encourages you to Maintain a Healthy & Active Lifestyle
✔️ Helps you Track Everything About your Health Status
✔️ Motivates you to Meet your Daily Fitness Goals
✔️ Waterproof Design for Perfect Health Monitoring Anytime & Anywhere
✔️ 30 Days Money Back Guarantee
✔️ Zip Pay & AfterPay Available
✔️ Free & Fast Shipping Australia Wide

How Does It Work?
The wearable technology of our Health Watch is designed for the wrist and consists of biometric sensors that measure indicators such as heart rate, blood pressure and oxygen, daily steps, and sleep. Our device uses built-in algorithms and data analysis to provide detailed information about your health.

This includes recommendations on how to improve your health status and lifestyle.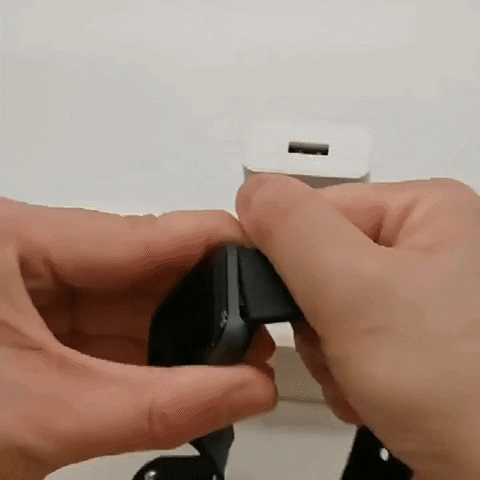 Specifications:
Material: Silicone, ABS
Compatible Operating System: iOS-Apple, Android
Charging Time: 2 Hours
Battery: 180 mAh
Standby Time: 7 Days
Waterproof: IP67
Package List:
1 x Health Watch
1 x User Manual


30 Days Money Back Guarantee
We offer a 30-day money-back guarantee to all our buyers. We promise that if there are any quality problems during the 30-day, we will provide a solution in good faith and guarantee a 100% refund, if applicable within the eligible time period as per our policy (T&C's apply).
Delivery Timeframes:

Standard Shipping: FREE of cost and takes 6-12 working days.

Express Shipping: $6.99 comes between 4-10 working days. 

Shipping Process:
Order Processing

: Orders are usually shipped within 24-48 hours.




Tracking Information

: Once your order has shipped, you will receive an email with tracking details. This allows you to monitor the progress of your order until it reaches its destination.




Multiple Items Ordered

: If you order multiple items in a single order, they may ship from multiple locations based on stock availability. This is done to ensure that you receive your full order as quickly as possible.
Track My Order:

Simply click on Track Your Order tab at the top of the page or click on this link: https://painfreeaussies.com.au/apps/tracktor/track


Efforts to Expedite Shipping:
Dedicated Monitoring Team

: We have an outstanding team that monitors the status of in-transit packages on a daily basis. Just send us an email on

support@painfreeaussies.com.au

and we will help you with your query.




Urgent Measures: Our team takes prompt and necessary measures to ensure quicker and safer shipping, even in the face of unexpected delays.


Package Return Scenarios:
Inaccurate/Incomplete Address: If the address provided is inaccurate or incomplete, the carrier may be unable to deliver the package and it may be returned.

Refused: If the recipient refuses to accept the package, it will be returned.

Unclaimed: If the recipient does not claim the package within a specified time period, it may be returned.

Recipient Not Located at Address/Moved: If the recipient cannot be located at the provided address or has moved, the carrier may be unable to deliver the package, resulting in a return.

Unknown Reason: There may be cases where the package is returned for reasons unknown or not specified.
Steps to Take:
Contact Us: You can also get in touch with us (customer support) to inquire about the return and explore the possibility of redelivery. Message us via Contact Us (https://painfreeaussies.com.au/pages/contact-us) page and we'd love to help you.