Hurry up! Only
7

items left in stock.
Do you have constant back pain from overworking or any past injuries?

Do you do a lot of work at home and outside that includes bending, pulling, pushing & heavy lifting?

Do you have to go to the Chiropractor for stretching and going to massages wasting your money?


Introducing the Highest leading Back Relief Stretcher that has saved thousands of dollars and time for over 50,000+ customers. Our customers are now strengthening their back at home with the best-proven strategy.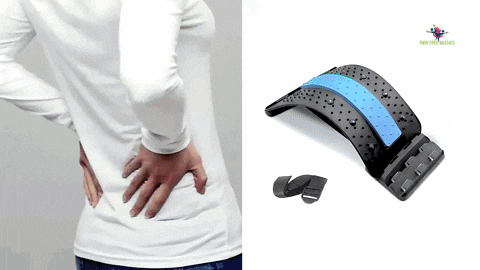 Back Relief Stretcher has helped thousands with their stubborn Back, Neck & Shoulder Pain by just doing 7-10 minutes of stretching every day. We have a number of customers who have paid countless amounts of money during chiropractic services, consuming pain medicines and getting weekly massages, but nothing has been as effective and affordable as our  Back Relief Stretcher.
 

Back Relief Stretcher has been designed by the no. 1 chiropractors and occupational therapists to give our customers the best stretch at home to make their back stronger and last forever by preventing any future injuries.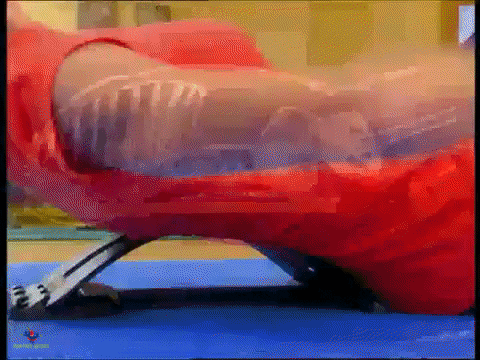 The Back Relief Stretcher works as decompression therapy, which is a non-surgical and non-invasive treatment. It not only stretches the back and makes it flexible but also strengthens the whole spine by allowing it to get back into its natural position. The acupressure points make it even better by relieving tension and increasing blood flow to provide you with the best treatment in your own home, which would cost $1,000s outside. It can hold up to 165kg weight. 


Key Benefits:

✔️ Save Money & Time on Chiropractic Visits & inexpensive Massages.
✔️ No More Back, Shoulder & Neck Pain
✔️ Professional Stretching can be Done in Home Settings. 
✔️ Increase Your Daily Productivity
✔️ Strengthen Your Back at Home
✔️ Increase your back's strength and health.
✔️ Improves Your Posture & Bring Spine in Natural Shape
✔️ Increases Flexibility & Decreases the Risk of Getting Injured
✔️ Improves Overall Health & Mind

an support up to 165kg weight
✔️ Has Acupressure Points to Heal the Back Completely
✔️ Reduces Tension & Soreness in Back Muscles
✔️ Helps Sleep Faster & Deeper Overnight
✔️ Repair Deformed Back Muscle & Broken Tissues from Overworking

✔️ Can Be Used by All Family Members Regardless of Age Group
✔️ Made & Shipped From Australia with Free Delivery. 



30 Days Money Back Guarantee:
If you are not satisfied, we simply take it back - no questions asked. Back Relief Stretcher has helped more than 50,000+ customers from long-term back issues chronic back pain, injury pain, cervical problems, and sore neck shoulder. That is how confident we are since 50,000+ other customers have used and benefited from our Pain-Free Back Relief Stretcher.  

Is delivery free?
- Yes
All of our deliveries are FAST and FREE and are expected to come within 7-14 business days.
We know you are excited to receive your new item from Pain Free Aussies, and we are too! That is why we do everything we can to ensure the delivery is completed as fast as possible so that you get your items fast.
How long till I get my item from Pain Free Aussies?
All orders are shipped within 24-72 hours or purchase, ensuring that you receive your items as soon as possible. Your tracking number will be attached once your order has been dispatched and it may take up to 2-3 business days for the tracking system to update once the order has been shipped.

You will receive your order usually within 7-14 business days of placing your order, it is largely dependent on how fast Aus Post, Toll and Aramex are since their enterprise is experiencing large volumes of package delivery due to Covid-19. Still, 95% of our customers have been receiving their orders with in 5-10 working days.