Hurry up! Only
6

items left in stock.
Do you want to eliminate back pain, appear taller and boost your self-esteem?

Is back pain from sitting at a desk for long periods of time, slouching, kyphosis or scoliosis a part of your daily routine?
Are you looking for a Posture Corrector that is soft, lightweight, breathable, and skin-friendly?


If yes, the Body Posture Corrector is available to provide an innovative and orthopedic design that helps you correct and retain a proper posture. The Body Posture Corrector relieves back, shoulder, neck and clavicle pain. It will also help you to make your chest and shoulders look wider, which will make you look taller and give you more confidence. 


Wearing our Body Posture Corrector will also help you to prevent any posture problems and issues which can save a lot of pain issues and spending money on expensive treatments.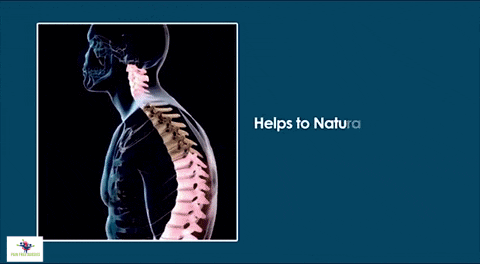 How Does It Work?
The Body Posture Corrector is designed to be exquisite and small. You can wear it invisibly under your shirt or clothes while at home, office, driving, walking, shopping, or at a party. There is no need to feel self-conscious because the Body Posture Corrector is undetectable under your shirt or clothes. The upper abdomen strap prevents the sagging of the chest and assists you in creating an elegant body curve easily.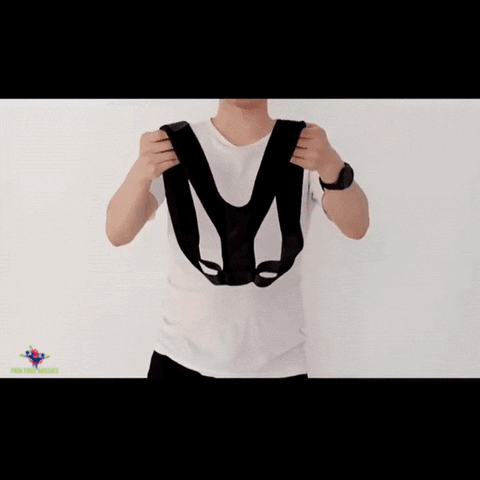 KEY BENEFITS: 
✔️ Aligns & Keeps the Spine in Natural Shape
✔️ Continues to Improve Blood Circulation in Upper Body
✔️ Stand Tall with More Confidence
✔️ Reduce Back, Neck & Shoulder Pain
✔️ Correct Wrong Posture at Work
✔️ Be Comfortable & at Ease
✔️ Increase Strength, Core Muscles & Overall Growth
✔️ Prevents from Back Injuries
✔️ Increases Productivity by Maintaining a Right Posture
✔️ Fully Invisible Under Shirts & T-shirts
✔️Machine Washable & Skin Friendly
✔️30 Days Money Back Guarantee
✔️ Available on After Pay & PayPal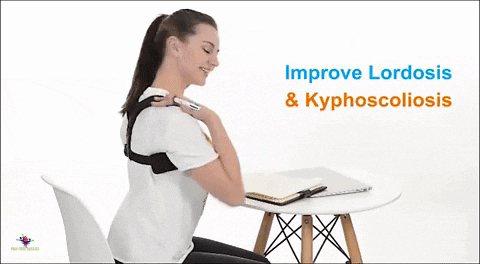 SPECIFICATIONS:
This Body Posture Corrector is made of 100% neoprene. It is a simple and practical solution to correct your body posture and improve your spine. It also prevents muscle pain in the lower back, cervical pain and slouching. It is lightweight, skin-friendly and soft yet very durable. The back brace is virtually invisible and adjustable under clothes, so you can wear it every day without anyone noticing. 


This product makes sure your upper spine is in the right position while walking, working or using your mobile phone. It is recommended for people who like reading, frequently operating their mobile phones, playing games for a long time and a lot more!


MONEY-BACK GUARANTEE
Our customers have benefited awesomely from our Body Posture Corrector. It has been trusted and used by countless customers. We are highly confident that this Body Posture Corrector will not only relieve your chronic back pain but will also correct your body posture and improve the health of your spine. We offer a 30-day money-back guarantee to all our clients. So don't miss the chance to experience feeling way more confident and correcting your posture automatically.
Is delivery free?
- Yes
All of our deliveries are FAST and FREE and are expected to come within 7-14 business days.
We know you are excited to receive your new item from Pain Free Aussies, and we are too! That is why we do everything we can to ensure the delivery is completed as fast as possible so that you get your items fast.
How long till I get my item from Pain Free Aussies?
All orders are shipped within 24-72 hours or purchase, ensuring that you receive your items as soon as possible. Your tracking number will be attached once your order has been dispatched and it may take up to 2-3 business days for the tracking system to update once the order has been shipped.

You will receive your order usually within 7-14 business days of placing your order, it is largely dependent on how fast Aus Post, Toll and Aramex are since their enterprise is experiencing large volumes of package delivery due to Covid-19. Still, 95% of our customers have been receiving their orders with in 5-10 working days.