Secure and trusted checkout with
Hurry up! Only
7

items left in stock.
Do you want to mold your waist and hips to form a more well-defined hourglass figure?
Are you looking for ways to keep yourself on track as you start a new diet or exercise routine?
Does your waist always make you insecure while going out?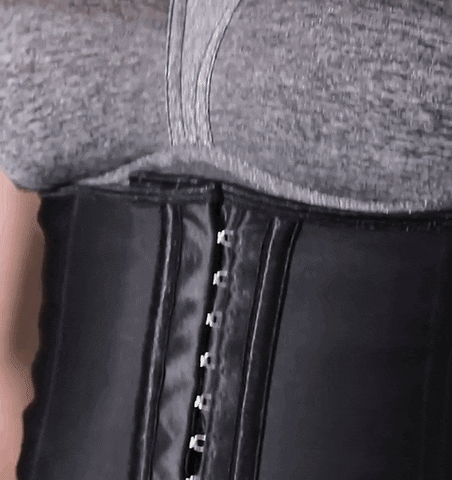 Introducing the Core Waist Trainer, designed with a latex and cotton corset band to help people who want their waist to look smaller bring their dream picture to reality, shrink their waist, and even slim down. Not just that, it is super stretchy, adjustable, comfy and durable. Do you feel insecure about what your stomach looks like? The Core Waist Trainers have got you covered! With thousands of active users worldwide, we can boldly say that using the Core Waist trainer provides a top-tier benefit!

How does it work
When you're at home, at the gym, or when you're exercising, the Core Waist Trainer provides great compression for comfort and support.
The stiff boning runs vertically to keep the fabric of the waist trainer from bunching up where your waist gets smaller. It is suitable for sports, cycling, and weight lifting.
Waist trainers are intended to be worn gradually for longer periods of time each day. Wearing it longer molds your waist and hips to form a more well-defined hourglass figure.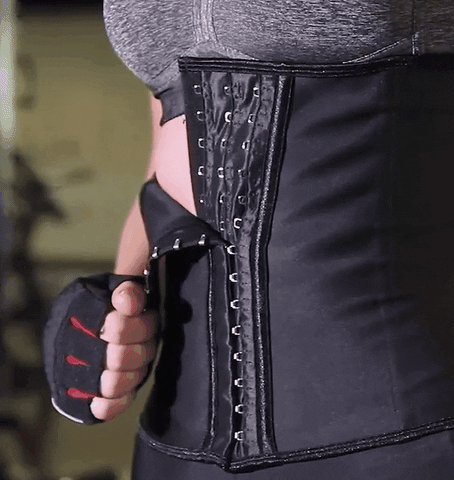 KEY FEATURES/ BENEFITS:
✔️ Achieve your coveted and desired hourglass figure
✔️ Shrinks your waist effortlessly without any discomfort
✔️ Gives you motivation for a healthier lifestyle, improves overall posture & confidence
✔️ Helps keep yourself on track as you start a new diet or exercise routine
✔️ Provides great compression for comfort, tummy tuck & back support
✔️ Extremely breathable & comfortable to wear
✔️ Long-lasting, durable & soft
✔️ Risk-free 30 days guarantee
✔️ Free and fast shipping
SPECIFICATIONS
The Core Waist trainer band is made of thick elastic fabric and naturally resists odors. It is designed to be firm and tight with a high-tech cotton lining that provides comfort and breathability.
The 4 rows of flexible steel boning keeps the waist in check while performing activities. Made with 100% friendly latex, it ensures long-lasting performance and reliability.
It is available in all sizes and your preferred colour.

MONEY BLACK GUARANTEE 
We offer a 30-day money-back guarantee to all our buyers. We promise that if there are any quality problems during the 30-day, we will provide a solution in good faith and guarantee a 100% refund, if applicable within the eligible time period as per our policy (T&C's apply).
Delivery Timeframes:

Standard Shipping: FREE of cost and takes 6-12 working days.

Express Shipping: $6.99 comes between 4-10 working days. 

Shipping Process:
Order Processing

: Orders are usually shipped within 24-48 hours.




Tracking Information

: Once your order has shipped, you will receive an email with tracking details. This allows you to monitor the progress of your order until it reaches its destination.




Multiple Items Ordered

: If you order multiple items in a single order, they may ship from multiple locations based on stock availability. This is done to ensure that you receive your full order as quickly as possible.
Track My Order:

Simply click on Track Your Order tab at the top of the page or click on this link: https://painfreeaussies.com.au/apps/tracktor/track


Efforts to Expedite Shipping:
Dedicated Monitoring Team

: We have an outstanding team that monitors the status of in-transit packages on a daily basis. Just send us an email on

support@painfreeaussies.com.au

and we will help you with your query.




Urgent Measures: Our team takes prompt and necessary measures to ensure quicker and safer shipping, even in the face of unexpected delays.


Package Return Scenarios:
Inaccurate/Incomplete Address: If the address provided is inaccurate or incomplete, the carrier may be unable to deliver the package and it may be returned.

Refused: If the recipient refuses to accept the package, it will be returned.

Unclaimed: If the recipient does not claim the package within a specified time period, it may be returned.

Recipient Not Located at Address/Moved: If the recipient cannot be located at the provided address or has moved, the carrier may be unable to deliver the package, resulting in a return.

Unknown Reason: There may be cases where the package is returned for reasons unknown or not specified.
Steps to Take:
Contact Us: You can also get in touch with us (customer support) to inquire about the return and explore the possibility of redelivery. Message us via Contact Us (https://painfreeaussies.com.au/pages/contact-us) page and we'd love to help you.