Hurry up! Only
7

items left in stock.
Are You Tired of Wasting Your Money on Massage Centers?

Are You Tired of Finding a Massage Partner at Home?

Do You Want to Give Your Neck, Back, Arms, Legs & Feet Massages all day at Home?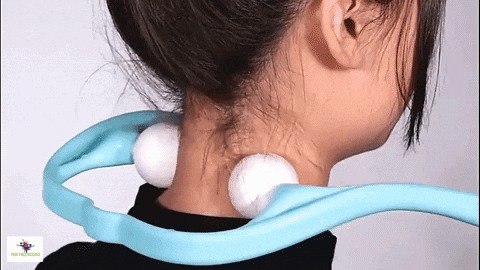 Introducing Our Highly Rated Dual Point Self Massager™. It has been given a 5-Star Rating by 10000+ Customers. Why? Because it has changed their life by saving them hundreds and thousands of dollars on massages and other pain killer medicines.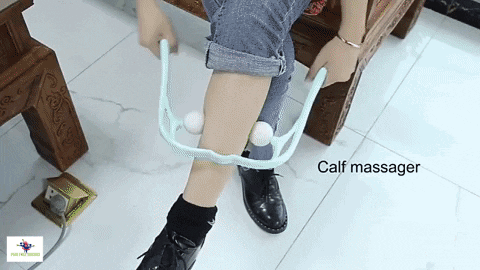 How Does It Work? 
The Dual Point Self Massager™ from Pain-Free Aussies has two silicone balls that relieve muscle fatigue, tightness and increases the blood flow in those body parts to get rid of all the pain and discomfort. It will leave the body parts feeling fresh, happier and super relaxed like never before.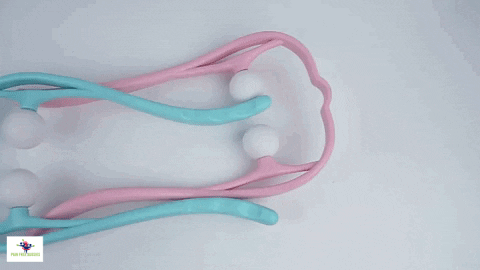 It increases blood flow which alleviates soreness in muscles, relieves tension and tightness. The amazing thing about our Dual Point Self Massager™ is that you can control the intensity, pace and direction. It can be used on any part of your body. Our customers have had great results using it for their Pain in Neck, Back, Arms, Legs & Feet.


Key Benefits:

✔️ No More Looking for Massage Partners Anymore. 
✔️ Save Money on Pain Killers & Massages Outside.
✔️ Can be Used for Neck, Back, Legs, Arms & Feet at Home 
✔️ Give a Vigorous & Deep Massage to Yourself All Day
✔️ Improves the Blood Flow to Your Muscles 
✔️ Convenient, Portable & Affordable
✔️ Can Be Used by Any Age Group
✔️ Relief from Muscle Tightness & Soreness
✔️ Alleviate Muscle Pain & Fatigue
✔️ Recommended by Health Professionals
✔️ 30 Day Money-Back Guarantee
✔️ Shipped from Australia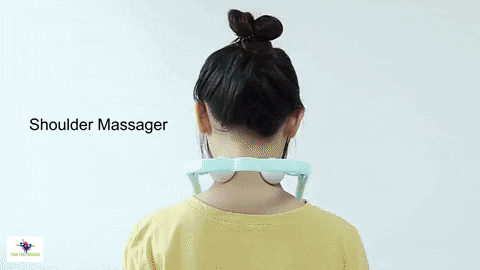 30 Day MONEY-BACK GUARANTEE:

Sounds too good to be true? Just try out our Dual Point Self Massager™ for 30 nights! If you are not satisfied, we simply take it back - no questions asked. That is how confident we are since 10,000+ other Customers have used and benefited from our Dual Point Pressure Massager™  
Is delivery free?
- Yes
All of our deliveries are FAST and FREE and are expected to come within 7-14 business days.
We know you are excited to receive your new item from Pain Free Aussies, and we are too! That is why we do everything we can to ensure the delivery is completed as fast as possible so that you get your items fast.
How long till I get my item from Pain Free Aussies?
All orders are shipped within 24-72 hours or purchase, ensuring that you receive your items as soon as possible. Your tracking number will be attached once your order has been dispatched and it may take up to 2-3 business days for the tracking system to update once the order has been shipped.

You will receive your order usually within 7-14 business days of placing your order, it is largely dependent on how fast Aus Post, Toll and Aramex are since their enterprise is experiencing large volumes of package delivery due to Covid-19. Still, 95% of our customers have been receiving their orders with in 5-10 working days.