Hurry up! Only
7

items left in stock.
Do your beautiful hands always get dirty when you're gardening?
Do you ever get any unintended cuts or scrapes when you're gardening? 
Does it bother you to always carry a bunch of tools while gardening?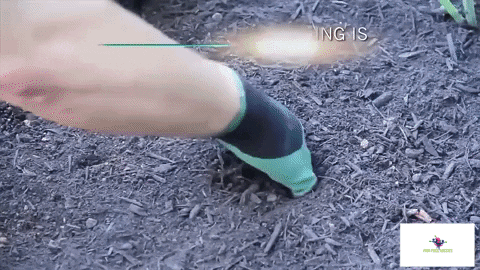 Enjoy your gardening with ease with Australia's Highest-Rated Gardening Gloves with Claws. It is a pair of premium multi-tool gardening gloves that have a combination of 4 incredible features: Rake, Shovel, Hoe, Water and Dirt Proof Gardening Gloves. It's now time to take your gardening to the next level!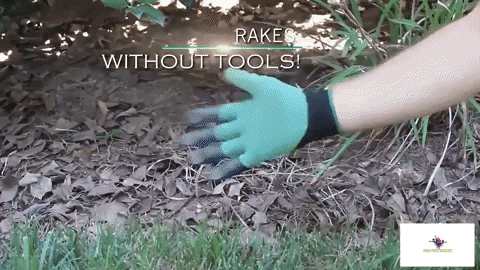 Gardening has never been any easier than ever before. The Gloves are made for digging, sowing, spreading and leveling the topsoil, fruit picking, Anti-Piercing and Plant changing. Imagine enjoying gardening and getting all the jobs done with our Famous Gardening Gloves with Claws and getting rid of all the other tools.

Key Benefits:

✔️  No More Cuts & Scratches, Pricks on Your Hands

✔️  Can Sow, Dig, Rake, Hoe & Shovel  

✔️  Makes Gardening Easier & Faster

✔️  Designed to Protect Your Skin and Nails

✔️  Replace All the Hand Tools

✔️  Pick Up Stone, Pebbles, Leaves & More

✔️  Sharp Claws Attached on the Fingers

✔️  Durable & Breathable & Machine Washable

✔️  Puncture Resistant Premium Material Gloves 

✔️  Waterproof & Made with Polyester + ABS Plastic (Claws)

✔️  Can be used in Fruit Picking, Digging & Anti-Piercing 

✔️  Comfortable & Fits Any Hand Size 

✔️  Free & Fast Delivery Australia Wide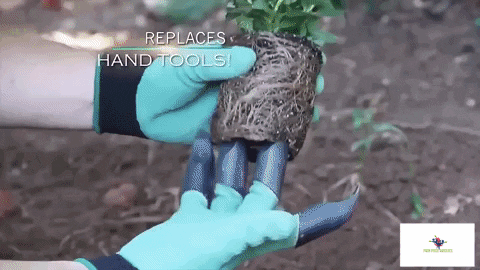 How Does it Work?

Our Gardening Gloves with Claws are beneficial for any gardener, and because of their 4 all in 1 design, anyone can simply enjoy gardening comfortably. This means no more dirty hands, cuts, scrapes, and most importantly, there is no need for any other tools or equipment to sow soil, drill and dig holes, or even level and remove any plant debris. With just these gloves, you can effectively plant anything, anywhere.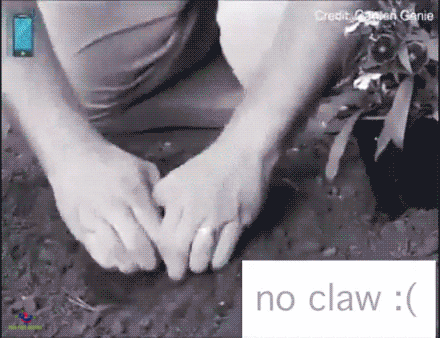 Specifications:
Our Australia's Highest Rated Gardening Gloves with Claws are made from Natural Latex Rubber for more comfort and flexibility. Since they are flexible, they can fit any hand size, which is a perfect gift for anyone who loves gardening.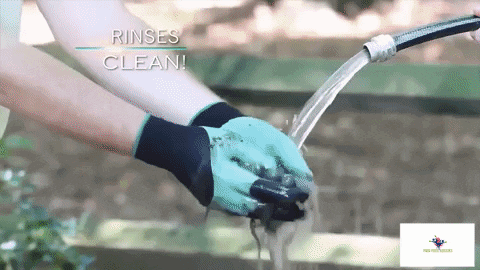 Along with their comfy texture, they also have a high-quality protective coating for increased safety when planting. Its claws are made of durable ABS plastic which is ideal for several gardening purposes like digging, planting, hoeing and raking. It is also easily cleaned and stored, which makes it even more irresistible!
30 Days Money Back Guarantee:
Gardening Gloves with claws will come with a 30 Days Money Back Guarantee. They have been used and trusted by thousands of Aussie Gardening Lovers. If you are not satisfied, we will simply take them back - No questions asked. But we know you will fall in love with them as they will be your No. 1 favorite tool and a big help in your garden.

Is delivery free?
- Yes
All of our deliveries are FAST and FREE and are expected to come within 7-14 business days.
We know you are excited to receive your new item from Pain Free Aussies, and we are too! That is why we do everything we can to ensure the delivery is completed as fast as possible so that you get your items fast.
How long till I get my item from Pain Free Aussies?
All orders are shipped within 24-72 hours or purchase, ensuring that you receive your items as soon as possible. Your tracking number will be attached once your order has been dispatched and it may take up to 2-3 business days for the tracking system to update once the order has been shipped.

You will receive your order usually within 7-14 business days of placing your order, it is largely dependent on how fast Aus Post, Toll and Aramex are since their enterprise is experiencing large volumes of package delivery due to Covid-19. Still, 95% of our customers have been receiving their orders with in 5-10 working days.