Secure and trusted checkout with
Hurry up! Only
7

items left in stock.
Do your beautiful hands always get dirty when you're gardening?
Do you ever get any unintended cuts or scrapes when you're gardening? 
Does it bother you to always carry a bunch of tools while gardening?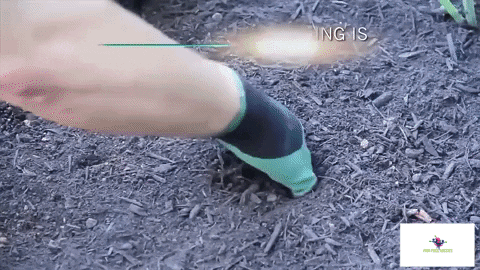 Enjoy your gardening with ease with the Gardening Gloves with Claws. It is a pair of premium multi-tool gardening gloves that have a combination of 4 incredible features: Rake, Shovel, Hoe, Water and Dirt Proof Gardening Gloves. It's now time to take your gardening to the next level!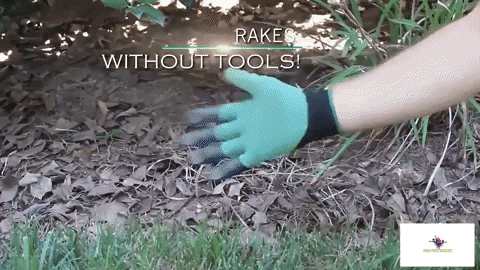 Gardening has never been any easier than ever before. The gloves are made for digging, sowing, spreading and leveling the topsoil, fruit picking, anti-piercing and plant changing. Imagine enjoying gardening and getting all the jobs done with our Famous Gardening Gloves with Claws and getting rid of all the other tools.

Key Benefits:

✔️  No More Cuts & Scratches, Pricks on Your Hands

✔️  Can Sow, Dig, Rake, Hoe & Shovel  

✔️  Makes Gardening Easier & Faster

✔️  Designed to Protect Your Skin and Nails

✔️  Replace All the Hand Tools

✔️  Pick Up Stone, Pebbles, Leaves & More

✔️  Sharp Claws Attached on the Fingers

✔️  Durable & Breathable & Machine Washable

✔️  Puncture Resistant Premium Material Gloves 

✔️  Waterproof & Made with Polyester + ABS Plastic (Claws)

✔️  Can be used in Fruit Picking, Digging & Anti-Piercing 

✔️  Comfortable & Fits Any Hand Size 

✔️  Free & Fast Delivery Australia Wide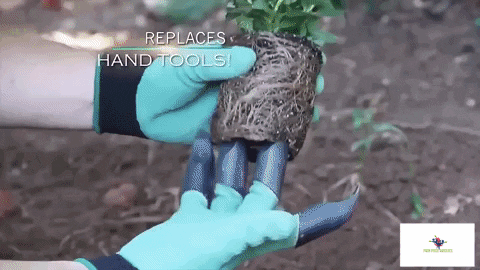 How Does it Work?

Our Gardening Gloves with Claws are beneficial for any gardener, and because of their 4 all in 1 design, anyone can simply enjoy gardening comfortably. This means no more dirty hands, cuts, scrapes, and most importantly, there is no need for any other tools or equipment to sow soil, drill and dig holes, or even level and remove any plant debris. With just these gloves, you can effectively plant anything, anywhere.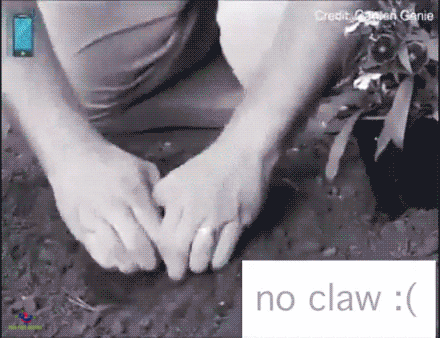 Specifications:
Our Gardening Gloves with Claws are made from Natural Latex Rubber for more comfort and flexibility. Since they are flexible, they can fit any hand size, which is a perfect gift for anyone who loves gardening.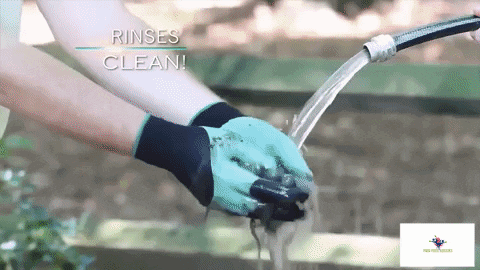 Along with their comfy texture, they also have a high-quality protective coating for increased safety when planting. Its claws are made of durable ABS plastic which is ideal for several gardening purposes like digging, planting, hoeing and raking. It is also easily cleaned and stored, which makes it even more irresistible!

30 Days Money Back Guarantee:


30 Days Money Back Guarantee:

We offer a 30-day money-back guarantee to all our buyers. We promise that if there are any quality problems during the 30-day, we will provide a solution in good faith and guarantee a 100% refund, if applicable within the eligible time period as per our policy (T&C's apply).

Delivery Timeframes:

Standard Shipping: FREE of cost and takes 6-12 working days.

Express Shipping: $6.99 comes between 4-10 working days. 

Shipping Process:
Order Processing

: Orders are usually shipped within 24-48 hours.




Tracking Information

: Once your order has shipped, you will receive an email with tracking details. This allows you to monitor the progress of your order until it reaches its destination.




Multiple Items Ordered

: If you order multiple items in a single order, they may ship from multiple locations based on stock availability. This is done to ensure that you receive your full order as quickly as possible.
Track My Order:

Simply click on Track Your Order tab at the top of the page or click on this link: https://painfreeaussies.com.au/apps/tracktor/track


Efforts to Expedite Shipping:
Dedicated Monitoring Team

: We have an outstanding team that monitors the status of in-transit packages on a daily basis. Just send us an email on

support@painfreeaussies.com.au

and we will help you with your query.




Urgent Measures: Our team takes prompt and necessary measures to ensure quicker and safer shipping, even in the face of unexpected delays.


Package Return Scenarios:
Inaccurate/Incomplete Address: If the address provided is inaccurate or incomplete, the carrier may be unable to deliver the package and it may be returned.

Refused: If the recipient refuses to accept the package, it will be returned.

Unclaimed: If the recipient does not claim the package within a specified time period, it may be returned.

Recipient Not Located at Address/Moved: If the recipient cannot be located at the provided address or has moved, the carrier may be unable to deliver the package, resulting in a return.

Unknown Reason: There may be cases where the package is returned for reasons unknown or not specified.
Steps to Take:
Contact Us: You can also get in touch with us (customer support) to inquire about the return and explore the possibility of redelivery. Message us via Contact Us (https://painfreeaussies.com.au/pages/contact-us) page and we'd love to help you.