Secure and trusted checkout with
Hurry up! Only
6

items left in stock.
Are you looking for a modern Hula Hoop that will strengthen you and also promote burning calories?
Do you need an intelligent Hula Hoop with a magnetic buckle that can be freely assembled to your waist size?
Do you want to get a Hula Hoop that can help you burn up to 500 calories in 30 minutes?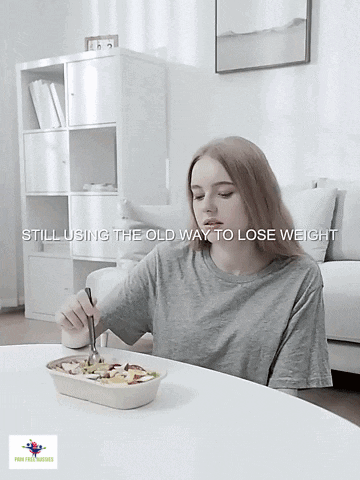 Introducing, the Hula Hoop, which will not only help you achieve an ideal figure but also make you lose calories while working out at home and not paying for gym memberships. It can also be used to massage your waist to relax. It has two major functions i.e. lateral movement and side massage.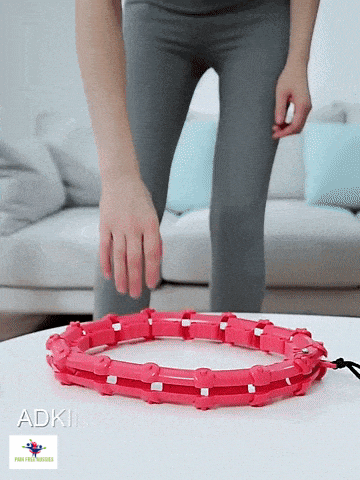 How Does It Work?

This Hula Hoop will help you feel relaxed. It helps to burn calories three times faster than a normal hoop. If you do 30 minutes, five times a week, you can burn 4,000 calories. It is suitable for all adults and children who need to slim down, especially students, office workers, mothers after birth and others. It is easy to carry so that you can use it at the gym, home, office, outdoors and on many other occasions.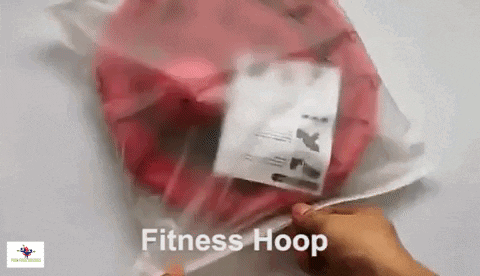 KEY BENEFITS  
✔️ 500 calories are burned in 30 minutes of use.
✔️ Builds Your Core and Ab Muscles 
✔️ Get an Hourglass Body in Just 14 Days
✔️ Can be Used at the Gym, Home, Office & Outdoors
✔️ Feels Like Dancing & Having Fun
✔️ Save Money and Time for Gym Workouts
✔️ Gives You a Full-Body Workout
✔️ After Pay & Zip Pay are Available
✔️ 30 Days Money-Back Guarantee

SPECIFICATIONS
The Hula Hoop is made of durable material and is environmentally friendly, 100% non-toxic and harmless. It is made of soft high-density foam, which makes it sturdier and more comfortable.
It will strengthen you and promote burning calories. Not only can you slim your waist and lose weight through a regular workout, but it will also help to shape your beautiful arm and leg lines, making you fitter and leaner.

Size: Maximum inner diameter approx:45cm (24 Knots), 54cm (30 Knots) & 62 cm (36 Knots). 

MONEY-BACK GUARANTEE
We offer a 30-day money-back guarantee to all our buyers. We promise that if there are any quality problems during the 30-day, we will provide a solution in good faith and guarantee a 100% refund, if applicable within the eligible time period as per our policy (T&C's apply).
Delivery Timeframes:

Standard Shipping: FREE of cost and takes 6-12 working days.

Express Shipping: $6.99 comes between 4-10 working days. 

Shipping Process:
Order Processing

: Orders are usually shipped within 24-48 hours.




Tracking Information

: Once your order has shipped, you will receive an email with tracking details. This allows you to monitor the progress of your order until it reaches its destination.




Multiple Items Ordered

: If you order multiple items in a single order, they may ship from multiple locations based on stock availability. This is done to ensure that you receive your full order as quickly as possible.
Track My Order:

Simply click on Track Your Order tab at the top of the page or click on this link: https://painfreeaussies.com.au/apps/tracktor/track


Efforts to Expedite Shipping:
Dedicated Monitoring Team

: We have an outstanding team that monitors the status of in-transit packages on a daily basis. Just send us an email on

support@painfreeaussies.com.au

and we will help you with your query.




Urgent Measures: Our team takes prompt and necessary measures to ensure quicker and safer shipping, even in the face of unexpected delays.


Package Return Scenarios:
Inaccurate/Incomplete Address: If the address provided is inaccurate or incomplete, the carrier may be unable to deliver the package and it may be returned.

Refused: If the recipient refuses to accept the package, it will be returned.

Unclaimed: If the recipient does not claim the package within a specified time period, it may be returned.

Recipient Not Located at Address/Moved: If the recipient cannot be located at the provided address or has moved, the carrier may be unable to deliver the package, resulting in a return.

Unknown Reason: There may be cases where the package is returned for reasons unknown or not specified.
Steps to Take:
Contact Us: You can also get in touch with us (customer support) to inquire about the return and explore the possibility of redelivery. Message us via Contact Us (https://painfreeaussies.com.au/pages/contact-us) page and we'd love to help you.