Hurry up! Only
6

items left in stock.
Have you ever wished that your eyes could feel completely refreshed & relaxed after watching Mobile, TV or Computer?
Do you want to get rid of eye bags, dark circles or puffy swollen eyes?
Are you tired of experiencing nasty headaches, insomnia & eye fatigue?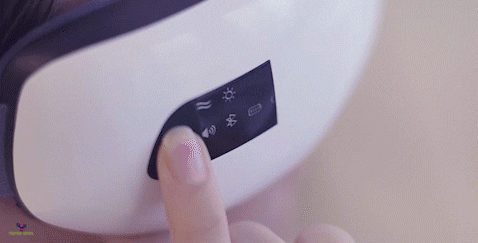 Introducing No. #1 Highest Leading Intelligent Eye Massager can provide you with instant relief and a solution to your eye-related problems. If you suffer from headaches, lack of sleep, stress or tired eyes then this Eye Massager is perfect for you. It is specifically designed to keep your eyes healthy and to provide relief from all eye-related problems such as migraines, eye fatigue, sinus pressure, puffiness, eye bags, irritation and puffy eyes.


Our Intelligent Eye Massager is highly recommended for those who are always in front of a digital screen, those who read a lot, for people who are experiencing sleep problems, long-distance drivers, and people with dry eyes. It is the best device for anyone who wants to just come home, relax and listen to their favorite music while getting an eye massage.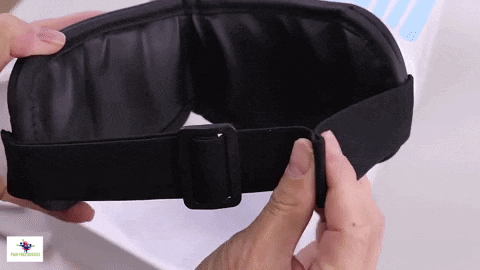 Key Benefits:
✔️ Get Rid of Dark Circles, Eye Bags & Swollen Eyes
✔️ No More Nasty Headaches & Migraines
✔️ Helps in Reducing Stress & Insomnia
✔️ ​​Boosts Blood Circulation around the Eyes
✔️ Relaxes the Eye Muscles & the Mind
✔️ Instant Relief in Minutes
✔️ ​​Helps with Dry & Tired Eyes
✔️ Eliminates Eye Fatigue & Eye Sinus Pressure
✔️ Improves Sleep Quality & Overall Health
✔️ Get Premium Eye Massage at the Comfort of Your Own Home
✔️ ​​Enjoy Bluetooth Music while Relaxing 
✔️ ​​Portable & Rechargeable (Lasts for Several Hours)
✔️ 30 Days Money Back Guarantee
✔️ Paypal & After Pay Available
✔️ Free & Fast Delivery Aus Wide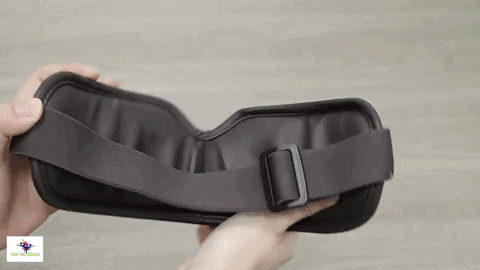 How does it work?
The Intelligent Eye Massager utilizes safe air compression technology combined with kneading, trigger point therapy, and rhythmic percussion massage. The combination of these methods produce a gentle touch that would enable you to easily battle headaches, eye strains, stress, sleeping problems, and more. 


The device also features built-in heating pads that provide a soothing and adjustable temperature from 100 to 107 degrees F to help stimulate blood circulation around the eyes which will significantly reduce eye puffiness and dark circles, improve your sleep quality, and make your eyes feel healthy and refreshed.

Product Package:
The Intelligent Eye Massager comes with one brand new Intelligent Eye Massage device, a Premium Eyeology travel case, a fast-charging USB cable, and an easy-to-use instruction manual. A fully charged battery lasts up to 3 hours. 

30 Day Money Back Guarantee
If you are not fully satisfied with how the Intelligent Eye Massager performs within 30 days of purchase. You can return it back and we will refund the full amount of your money back with no hassle and no questions asked! So don't lose out on the opportunity to feel relieved eyes while also automatically feeling more relaxed.
Is delivery free?
- Yes
All of our deliveries are FAST and FREE and are expected to come within 7-14 business days.
We know you are excited to receive your new item from Pain Free Aussies, and we are too! That is why we do everything we can to ensure the delivery is completed as fast as possible so that you get your items fast.
How long till I get my item from Pain Free Aussies?
All orders are shipped within 24-72 hours or purchase, ensuring that you receive your items as soon as possible. Your tracking number will be attached once your order has been dispatched and it may take up to 2-3 business days for the tracking system to update once the order has been shipped.

You will receive your order usually within 7-14 business days of placing your order, it is largely dependent on how fast Aus Post, Toll and Aramex are since their enterprise is experiencing large volumes of package delivery due to Covid-19. Still, 95% of our customers have been receiving their orders with in 5-10 working days.