Secure and trusted checkout with
Hurry up! Only
7

items left in stock.
Do noisy neighbours or snoring partners disrupt your sleep?
Are you tired of struggling with uncomfortable headphones while trying to sleep?
Do you want to enjoy your favourite soothing tunes or meditation tracks without
disturbing others?
Experience the ultimate comfort and convenience with our Invisible Sleep Headphone. These ultra-thin and hidden earbuds provide HiFi audio for natural sounds without any flashing lights. Designed specifically for sleep, their ergonomic, U-shaped rubber skin-friendly earmuffs ensure a secure and comfortable fit all night long. With 24-hour continuous playtime and double noise cancelling technology, these earplugs are perfect for a restful night's sleep.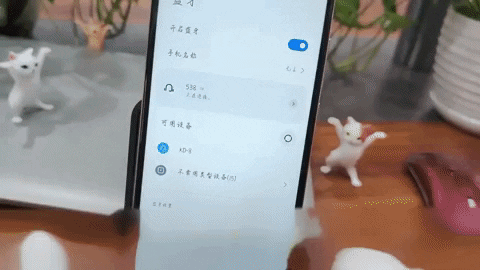 How Does It Work?
Our Invisible Sleep Headphones work by connecting wirelessly to your device via Bluetooth, providing a comfortable and discreet way to enjoy audio content while sleeping or relaxing. Their ergonomic design, long battery life, and noise isolation features make them a popular choice for those seeking a peaceful audio experience during bedtime or downtime.
Key Benefits:
✔️ Ensures you can Sleep Peacefully in Various Positions Without Discomfort
✔️ Creates an Undisturbed Sleep Environment
✔️ Blocks External Disturbances & Enhance your Ability to Relax
✔️ Contributes to Better Sleep Quality & Improved Overall Well-Being
✔️ Provides Freedom of Movement While you Sleep
✔️ Eliminates the Hassle of Tangled Cords
✔️ Enables Wireless Connectivity to your Devices
✔️ Allows you to Enjoy Audio Content at Any Time During the Night
✔️ 30-Day Money-Back Guarantee


Specifications:
Introducing our Invisible Sleep Headphone with cutting-edge specifications: Featuring Bluetooth version 5.3 for seamless connectivity with a transmission distance of approximately 15 metres, ensuring flexibility in usage. With an impressive 480 hours of standby time and quick 1-hour charging, you'll enjoy uninterrupted playback for up to 24 hours with the charging box. Compatible with all Bluetooth-enabled devices and mobile phones, these earbuds are designed for versatility and ease of use, making them the perfect companion for peaceful sleep and relaxation.
Package List:
1 x Pair of Invisible Sleep Headphone


30-Day Money-Back Guarantee
We stand behind the quality and performance of our Invisible Sleep Headphones, and we want you to experience the ultimate in comfort and relaxation. That's why we offer a 30-day money-back guarantee. Your satisfaction is our priority, and we are confident that our Invisible Sleep Headphones will provide you with the restful, peaceful sleep you deserve. Try them risk-free today and discover a new level of comfort and convenience.
Delivery Timeframes:

Standard Shipping: FREE of cost and takes 6-12 working days.

Express Shipping: $6.99 comes between 4-10 working days. 

Shipping Process:
Order Processing

: Orders are usually shipped within 24-48 hours.




Tracking Information

: Once your order has shipped, you will receive an email with tracking details. This allows you to monitor the progress of your order until it reaches its destination.




Multiple Items Ordered

: If you order multiple items in a single order, they may ship from multiple locations based on stock availability. This is done to ensure that you receive your full order as quickly as possible.
Track My Order:

Simply click on Track Your Order tab at the top of the page or click on this link: https://painfreeaussies.com.au/apps/tracktor/track


Efforts to Expedite Shipping:
Dedicated Monitoring Team

: We have an outstanding team that monitors the status of in-transit packages on a daily basis. Just send us an email on

support@painfreeaussies.com.au

and we will help you with your query.




Urgent Measures: Our team takes prompt and necessary measures to ensure quicker and safer shipping, even in the face of unexpected delays.


Package Return Scenarios:
Inaccurate/Incomplete Address: If the address provided is inaccurate or incomplete, the carrier may be unable to deliver the package and it may be returned.

Refused: If the recipient refuses to accept the package, it will be returned.

Unclaimed: If the recipient does not claim the package within a specified time period, it may be returned.

Recipient Not Located at Address/Moved: If the recipient cannot be located at the provided address or has moved, the carrier may be unable to deliver the package, resulting in a return.

Unknown Reason: There may be cases where the package is returned for reasons unknown or not specified.
Steps to Take:
Contact Us: You can also get in touch with us (customer support) to inquire about the return and explore the possibility of redelivery. Message us via Contact Us (https://painfreeaussies.com.au/pages/contact-us) page and we'd love to help you.