Secure and trusted checkout with
Hurry up! Only
5

items left in stock.
Are you looking for the most effective and convenient exercise for getting in shape fast and easily?
Do you want to burn excess calories and stay in shape without going to the gym or leaving your house?
Do you want to finish your workout in no time and have more time to do what you love?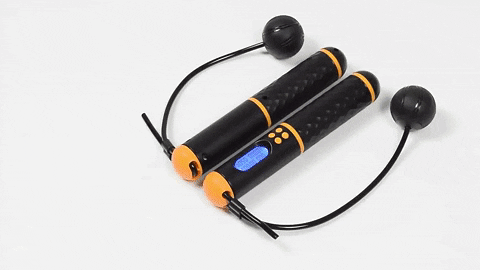 Introducing the Jumpshaper, which utilises the method of burning calories, building strength, and getting in shape through jumping. In addition to burning calories faster than running, jumping has proven to be one of the most effective exercises, and we've made it even better with the Jumpshaper. Just 20 minutes a day of Jumpshaper workouts can help you build a stronger, healthier, and better body!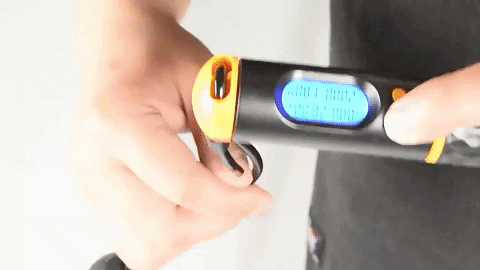 How does it work?
The Jumpshaper is designed to build strength and endurance, tone up your calves, legs, abs, shoulders, back, and arms, and lean down.
The JumpShaper gives you a high-intensity workout that works your whole body by changing the way you skip. The workouts are simple, effective, and suitable for every man wanting to lean down effectively. 
With the Jumpshaper, you can track your entire workout (number of jumps, calories burned, and time spent), making it easy to follow the program and see your progress.
With a thousand active users, the JumpShaper has helped thousands of people to slim down, save time, and get in shape from the comfort of their homes.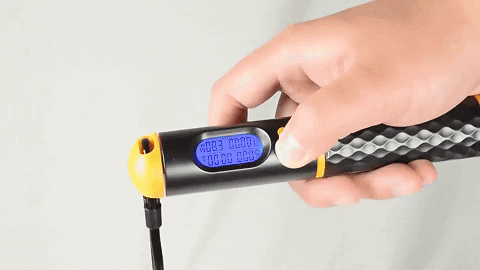 Key Benefits/Features:
✔️ Get in shape anywhere, anytime, with a killer workout you'll actually stick to.
✔️ Save on paying for exorbitant gym membership fees- save time and money.
✔️ Build a stronger, healthier & better body with just 20 minutes every day.
✔️ Step into the best version of yourself with a physique you're genuinely proud of.
✔️ Finish your workout in no time & have more time to do what you love.
✔️ Easy to follow & see your progress, track your entire workout with ease.
✔️ Burn Calories, save time & get in shape from the comfort of your own home. 
✔️ Simple, effective, and suitable for every man. 30-day Money Back Guarantee
✔️ Free & Fast Shipping Available

Specifications:
Your JumpShaper has a LED screen that tracks your entire workout (number of jumps, calories burned and time spent), making it easy to follow the program and measure your progress.
You can choose between a normal jump rope or going cordless. The cordless design allows you to work out without noisy cables slapping your surroundings, stepping on the rope - interrupting your workout, or being restricted by space or location. 
JumpShaper's weighted handles and SmartBall technology feel like using a regular jump rope. It is lightweight and available in a variety of colours. 
Money Back Guarantee
We offer a 30-day money-back guarantee to all our buyers. We promise that if there are any quality problems during the 30-day, we will provide a solution in good faith and guarantee a 100% refund, if applicable within the eligible time period as per our policy (T&C's apply).
Delivery Timeframes:

Standard Shipping: FREE of cost and takes 6-12 working days.

Express Shipping: $6.99 comes between 4-10 working days. 

Shipping Process:
Order Processing

: Orders are usually shipped within 24-48 hours.




Tracking Information

: Once your order has shipped, you will receive an email with tracking details. This allows you to monitor the progress of your order until it reaches its destination.




Multiple Items Ordered

: If you order multiple items in a single order, they may ship from multiple locations based on stock availability. This is done to ensure that you receive your full order as quickly as possible.
Track My Order:

Simply click on Track Your Order tab at the top of the page or click on this link: https://painfreeaussies.com.au/apps/tracktor/track


Efforts to Expedite Shipping:
Dedicated Monitoring Team

: We have an outstanding team that monitors the status of in-transit packages on a daily basis. Just send us an email on

support@painfreeaussies.com.au

and we will help you with your query.




Urgent Measures: Our team takes prompt and necessary measures to ensure quicker and safer shipping, even in the face of unexpected delays.


Package Return Scenarios:
Inaccurate/Incomplete Address: If the address provided is inaccurate or incomplete, the carrier may be unable to deliver the package and it may be returned.

Refused: If the recipient refuses to accept the package, it will be returned.

Unclaimed: If the recipient does not claim the package within a specified time period, it may be returned.

Recipient Not Located at Address/Moved: If the recipient cannot be located at the provided address or has moved, the carrier may be unable to deliver the package, resulting in a return.

Unknown Reason: There may be cases where the package is returned for reasons unknown or not specified.
Steps to Take:
Contact Us: You can also get in touch with us (customer support) to inquire about the return and explore the possibility of redelivery. Message us via Contact Us (https://painfreeaussies.com.au/pages/contact-us) page and we'd love to help you.