Secure and trusted checkout with
Hurry up! Only
7

items left in stock.
Would you prefer to live in an environment that helps you fall asleep faster and wake up more refreshed?
Are you allergic to dust and dry conditions and want to relieve tension and breathe more easily?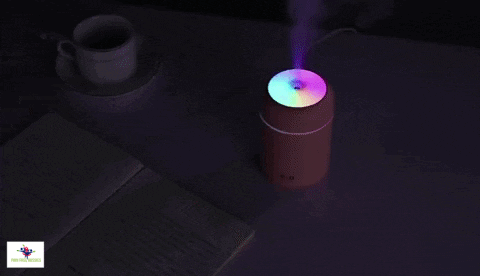 Introducing the Portable Aroma Air Diffuser, which not only removes unfavourable smells and odours but also reduces dust and bacteria and keeps your skin moisturised. This air humidifier improves and purifies the quality of the air you breathe, cleaning it from any dust particles.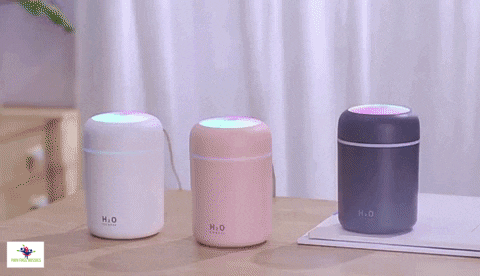 HOW DOES IT WORK?
One of the most significant problems today is high work pressure, anxiety, and insomnia, there is no better time to have this device, whose emitted scent can help you relax, relieve fatigue, and fall asleep. In addition to being touchable, durable, portable, the humidifier's cool mist humidifier humidifies rooms within a short time, prevent wooden furniture from getting cracked and splitting due to extreme dryness and may help soothe dry and swollen mucus in your throat and nose.


Compact, lightweight, and highly portable, this air humidifier disperses soothing cool mist into your room or vehicle, eliminating dryness and adding moisture to the air, loosening up mucus and may reduce symptoms of a cold.

KEY BENEFITS
✔️ Sleep Like a Baby with a Full-Colour LED Night Light
✔️ Say Goodbye to Dirt and Dust with On-Board Mute Humidification
✔️ Easy to Place Because of the Compact Design
✔️ No Worries About Having to Power Off Because of the Timed Power Off
✔️ Choose Any of the Two Spray Techniques to Match Your Mood or Environment

✔️ 30 Days Money Back Guarantee
✔️ Zip Pay & AfterPay Available 
✔️ Free & Fast Shipping 

SPECIFICATIONS:

With the Portable Aroma Air Diffuser, you no longer have to suffer from dry air. The mist flow is induced by the spray's nano mist, which transforms water molecules into a mist. 
Its automation mode comes with a 4- and 6-hour automatic timer power-off that can be changed easily. The bright cup humidifier enriches your room's look, and its easy placement makes it ideal for indoor and outdoor use.

MONEY-BACK GUARANTEE:
We offer a 30-day money-back guarantee to all our buyers. We promise that if there are any quality problems during the 30-day, we will provide a solution in good faith and guarantee a 100% refund, if applicable within the eligible time period as per our policy (T&C's apply).
Delivery Timeframes:

Standard Shipping: FREE of cost and takes 6-12 working days.

Express Shipping: $6.99 comes between 4-10 working days. 

Shipping Process:
Order Processing

: Orders are usually shipped within 24-48 hours.




Tracking Information

: Once your order has shipped, you will receive an email with tracking details. This allows you to monitor the progress of your order until it reaches its destination.




Multiple Items Ordered

: If you order multiple items in a single order, they may ship from multiple locations based on stock availability. This is done to ensure that you receive your full order as quickly as possible.
Track My Order:

Simply click on Track Your Order tab at the top of the page or click on this link: https://painfreeaussies.com.au/apps/tracktor/track


Efforts to Expedite Shipping:
Dedicated Monitoring Team

: We have an outstanding team that monitors the status of in-transit packages on a daily basis. Just send us an email on

support@painfreeaussies.com.au

and we will help you with your query.




Urgent Measures: Our team takes prompt and necessary measures to ensure quicker and safer shipping, even in the face of unexpected delays.


Package Return Scenarios:
Inaccurate/Incomplete Address: If the address provided is inaccurate or incomplete, the carrier may be unable to deliver the package and it may be returned.

Refused: If the recipient refuses to accept the package, it will be returned.

Unclaimed: If the recipient does not claim the package within a specified time period, it may be returned.

Recipient Not Located at Address/Moved: If the recipient cannot be located at the provided address or has moved, the carrier may be unable to deliver the package, resulting in a return.

Unknown Reason: There may be cases where the package is returned for reasons unknown or not specified.
Steps to Take:
Contact Us: You can also get in touch with us (customer support) to inquire about the return and explore the possibility of redelivery. Message us via Contact Us (https://painfreeaussies.com.au/pages/contact-us) page and we'd love to help you.