Secure and trusted checkout with
Hurry up! Only
6

items left in stock.
Do you want to block out sleep noise that may be keeping you up all night, such as loud neighbours, outside traffic or a snoring partner?
Do you want to listen to songs to alleviate long-term environmental stress and fluctuating moods?
Are you sensitive to light, and are your bedroom lights not completely covered by curtains?
If yes, Band Wireless Headphones are available to help you fall asleep quickly, stay asleep for longer and wake up feeling refreshed.

How Does It Work?
The Band Wireless Headphones masks are softer than traditional sleep masks. The inner lining is made of ice silk material, and the exterior is made of premium cotton material, which is very skin-friendly. It can fit your face and eyes very well.
The unique mask can block almost all the light and perfectly fit your nose, keeping you completely in the dark and making you feel sleepy faster.
The surface of the Band Wireless Headphones is designed with breathable fabric, which can bring you a skin-friendly and cool feeling.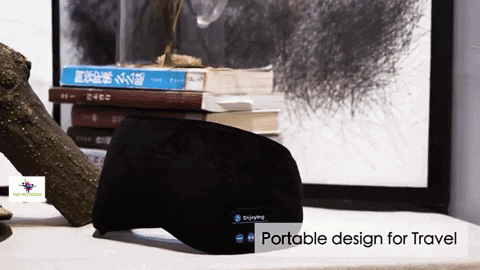 KEY BENEFITS: 

✔️ 
High-quality audio speakers

 
✔️ Made of a Soft and High-quality Material that Absorbs Sweat
✔️ Enjoy the perfect balance of treble and bass.
✔️ Tested for Guaranteed Comfort
✔️ Suitable for Listening to Music while Engaging in Activities
✔️ Say Goodbye to Uncomfortable Sleep Earbuds or Awkward Headphones
✔️ Perfect for People Suffering in Various Degrees from Excessive Stress or Worry
✔️ Eliminate Unnecessary Disruption
✔️30 Days Money Back Guarantee
✔️ Best Gift for Christmas, Birthdays and Others
✔️ Machine Washable 
(remove the electronics first!)
SPECIFICATIONS:

The Band Wireless Headphones are super stretchy. It will fit your head perfectly and make you very comfortable without being too loose or tight. You will have a very sound sleep with these band wireless headphones.
The Built-in high-performance battery charges in about 120-150 minutes and provides up to 10 hours of playing time. They are completely washable; just remove the headphones from the pouch, the speaker and the control panel through the hole.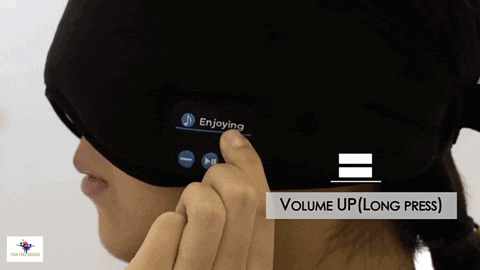 Package List:
1 x Bluetooth Headband 
1 x USB to Micro USB Cable 
1 x User manual
30-Days MONEY-BACK GUARANTEE
We offer a 30-day money-back guarantee to all our buyers. We promise that if there are any quality problems during the 30-day, we will provide a solution in good faith and guarantee a 100% refund, if applicable within the eligible time period as per our policy (T&C's apply).

Delivery Timeframes:

Standard Shipping: FREE of cost and takes 6-12 working days.

Express Shipping: $6.99 comes between 4-10 working days. 

Shipping Process:
Order Processing

: Orders are usually shipped within 24-48 hours.




Tracking Information

: Once your order has shipped, you will receive an email with tracking details. This allows you to monitor the progress of your order until it reaches its destination.




Multiple Items Ordered

: If you order multiple items in a single order, they may ship from multiple locations based on stock availability. This is done to ensure that you receive your full order as quickly as possible.
Track My Order:

Simply click on Track Your Order tab at the top of the page or click on this link: https://painfreeaussies.com.au/apps/tracktor/track


Efforts to Expedite Shipping:
Dedicated Monitoring Team

: We have an outstanding team that monitors the status of in-transit packages on a daily basis. Just send us an email on

support@painfreeaussies.com.au

and we will help you with your query.




Urgent Measures: Our team takes prompt and necessary measures to ensure quicker and safer shipping, even in the face of unexpected delays.


Package Return Scenarios:
Inaccurate/Incomplete Address: If the address provided is inaccurate or incomplete, the carrier may be unable to deliver the package and it may be returned.

Refused: If the recipient refuses to accept the package, it will be returned.

Unclaimed: If the recipient does not claim the package within a specified time period, it may be returned.

Recipient Not Located at Address/Moved: If the recipient cannot be located at the provided address or has moved, the carrier may be unable to deliver the package, resulting in a return.

Unknown Reason: There may be cases where the package is returned for reasons unknown or not specified.
Steps to Take:
Contact Us: You can also get in touch with us (customer support) to inquire about the return and explore the possibility of redelivery. Message us via Contact Us (https://painfreeaussies.com.au/pages/contact-us) page and we'd love to help you.