Secure and trusted checkout with
Hurry up! Only
5

items left in stock.
Do you want the ultimate game-changer for your workday comfort?

Are you looking for unbeatable protection without sacrificing style?

Do you want shoes that offer the perfect blend of style and protection?


Introducing the Ultra-Light Breathable Steel Toe Anti-Slip Shoes, the ultimate solution for those seeking a harmonious balance of comfort, style, and protection in their work footwear. Leveraging cutting-edge footwear technology, these shoes are a feat of engineering, offering enduring safeguarding without unnecessary bulk. Step into the future of work footwear with these exceptional shoes.


How Does It Work?

The Ultra-Light Breathable Steel Toe Anti-Slip Shoes are meticulously engineered to provide lightweight, durable, and comfortable protection for your feet in demanding work conditions. They work through a combination of advanced materials and design features.


Key Benefits:

✔️ Guards your Feet Against Crushing & Falling Objects

✔️ Ensures your Feet Stay Safe in Hazardous Environments

✔️ Offer All-Day Comfort, Reducing Foot Fatigue even During Long Shifts

✔️ Provides Excellent Protection for your Toes

✔️ Provides Superior Grip, Reducing the Risk of Slips & Falls

✔️ Promotes Airflow, Keeping your Feet Dry & Comfortable

✔️ Prevents Odours & Sweat Buildup

✔️ No More Sacrificing Style for Safety & Functionality

✔️ With Lightweight & Breathable Design

✔️ Designed to be Wear & Tear-Resistant

✔️ 30-Day Money-Back Guarantee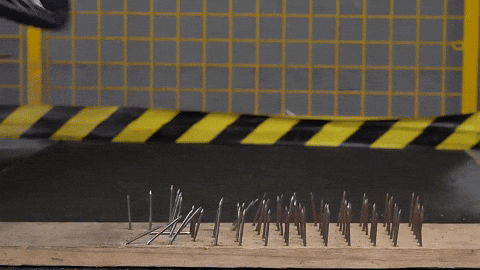 Specifications:

The Ultra-Light Breathable Steel Toe Anti-Slip Shoes boast a lightweight design with elastic rubber and plastic outsoles that are both anti-slip and wear-resistant. Featuring woven shoelaces for added durability, these shoes sport a breathable and comfortable Flyknit upper. The Kevlar midsole provides exceptional puncture resistance and durability, while the cushioning ensures all-day comfort, making them the perfect choice for demanding work environments.

Colour: Red, Sky Blue, Black
Shoe Size: 6, 6.5, 7, 8, 8.5, 9.5, 10, 11, 12, 13, 14, 15, 16


Package List:
1 x Pair of Ultra-Light Breathable Steel Toe Anti-Slip Shoes

30-Day Money-Back Guarantee:

We're so confident in the quality and performance of our Ultra-Light Breathable Steel Toe Anti-Slip Shoes that we offer a risk-free 30-day money-back guarantee. Your satisfaction and comfort are our top priorities, and we stand behind our product's durability and performance. Try them out, and experience the difference for yourself with zero financial risk.

Delivery Timeframes:

Standard Shipping: FREE of cost and takes 6-12 working days.

Express Shipping: $6.99 comes between 4-10 working days. 

Shipping Process:
Order Processing

: Orders are usually shipped within 24-48 hours.




Tracking Information

: Once your order has shipped, you will receive an email with tracking details. This allows you to monitor the progress of your order until it reaches its destination.




Multiple Items Ordered

: If you order multiple items in a single order, they may ship from multiple locations based on stock availability. This is done to ensure that you receive your full order as quickly as possible.
Track My Order:

Simply click on Track Your Order tab at the top of the page or click on this link: https://painfreeaussies.com.au/apps/tracktor/track


Efforts to Expedite Shipping:
Dedicated Monitoring Team

: We have an outstanding team that monitors the status of in-transit packages on a daily basis. Just send us an email on

support@painfreeaussies.com.au

and we will help you with your query.




Urgent Measures: Our team takes prompt and necessary measures to ensure quicker and safer shipping, even in the face of unexpected delays.


Package Return Scenarios:
Inaccurate/Incomplete Address: If the address provided is inaccurate or incomplete, the carrier may be unable to deliver the package and it may be returned.

Refused: If the recipient refuses to accept the package, it will be returned.

Unclaimed: If the recipient does not claim the package within a specified time period, it may be returned.

Recipient Not Located at Address/Moved: If the recipient cannot be located at the provided address or has moved, the carrier may be unable to deliver the package, resulting in a return.

Unknown Reason: There may be cases where the package is returned for reasons unknown or not specified.
Steps to Take:
Contact Us: You can also get in touch with us (customer support) to inquire about the return and explore the possibility of redelivery. Message us via Contact Us (https://painfreeaussies.com.au/pages/contact-us) page and we'd love to help you.